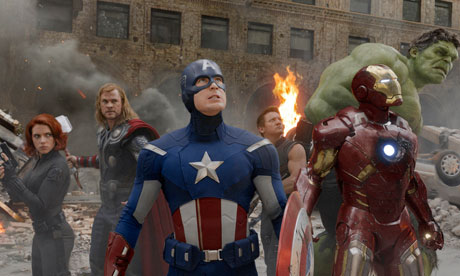 I wrote this on a Hamilton-bound New Jersey Transit train and on my kitchen counter the next morning, making my deadline with minutes to spare. I actually had to drive 10 minutes to a Starbucks, where a two-dollar water bought me Internet access.
When I was in college and writing a review of "The Rock" took days and days, I never thought that I could do something like this. Writing can be a mystical process, but it's also work. And if you want to get paid, you have to file something.
You can read my review of
The Avengers
, which appeared in
The Weekender
,
here
.