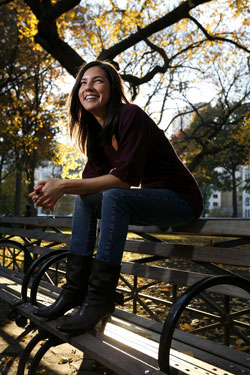 I love books. They're fun, educational, and they can be used as dumbbells in a pinch. Especially Tom Wolfe hardcovers.
We're smack dab in the summer movie season right now, but we're also right in the middle of wedding season. By the end of the summer, the girlfriend will have been a bridesmaid in two weddings. She knows an acquaintance who has three consecutive weekends in August devoted to nuptials. Good lord, that's a lot of pigs in a blanket and "Twist and Shout" to endure.
With that in mind, I thought it'd be suitable to recommend books having to do with the special day. Two come to mind. The first is Rebecca Mead's "One Perfect Day," her funny and spirited look at the wedding industry. The other is Sloane Crosley's essay collection "I Was Told There'd be Cake," which features "You on a Stick," Crosley's hilarious, excruciating account of being a bridesmaid for a long-lost friend she now barely tolerates.
By the way, it is just me or is Crosley (pictured) everywhere these days? She has a new book coming out tomorrow and her work has recently appeared in "GQ" and "Esquire." It'll be interesting to see if she can keep this impressive momentum going.